| | | | |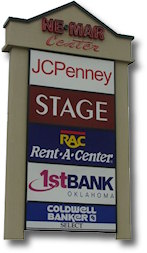 It's A Claremore Original! &nbsp For over four decades, Ne-Mar Shopping Center has been a familiar sight on Claremore's main strip, located on Will Rogers Boulevard between the pristine college crowning the hill-now known as Rogers State University-and historic downtown Claremore. Like the railroad tracks and famous Route 66 that both run less than a block away, Ne-Mar has made its niche in Claremore's landscape and is home to 32 businesses, many of which are locally owned.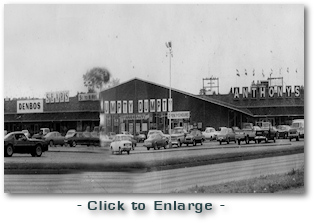 Ne-Mar Shopping Center was founded in 1967

, when Paul and Jonnie Neely partnered with Jack Marlar to develop Claremore's first shopping center. The original face of Ne-Mar looked very different than the one it shows today, with stores like Humpty-Dumpty Grocery, Otasco, Sirloin Stockade and TG&Y Variety Store as prominent stores and services. Ownership changed hands in 1989, after the Neely's children-Steve Neely and wife, Terrie, and Sherry Barstow and husband, Ed-purchased Marlar's interests in NeMar.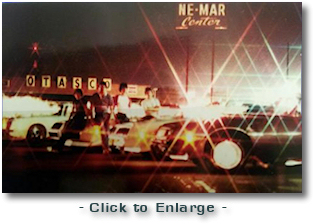 Ne-Mar has changed with the changing times as well, as by-gone businesses have been replaced with new, some nationally recognized like Stage, and Bath and Body Works, and some locally owned, like The Men's Shop, J&J Pharmacy and Gifts, and Floral Creations. In 2009, major renovations were undertaken on the old buildings and a new addition was added, bringing the overall retail space to 112,000 square feet and creating homes for 32 businesses and restaurants. The entire complex received a face lift, as a stucco facade was added to the building and new signs, decorative store fronts, and attractive landscaping now grace the exterior.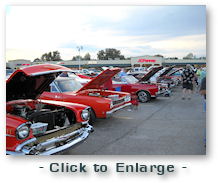 Through all of these changes, however, there is one thing that stays the same: the owners' commitment to making Ne-Mar not just a place to do business, but a place that can make Claremore proud and help their town to remain prosperous, with dollars spent at home. As a long-time Claremore family, the owners feel strong ties to their community, and gear extra efforts toward their hometown.


---
Experience a true Claremore Original. Visit Ne-Mar Center and find anything and everything you could want or need, from food to fashion to flowers-all right there at your own doorstep!
---